CAFE

LITTLE HENRI FOOD AND DRINKS.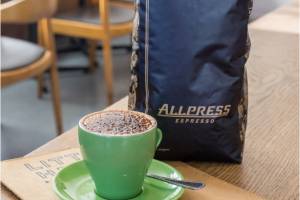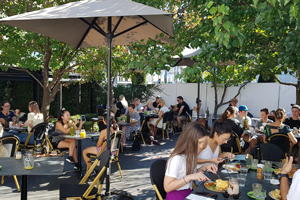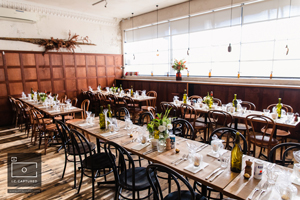 VENUE is spacious and inviting both indoor and outdoor.
MENU  is varied and caters for the multifaceted local community. The cuisine is modern Australian with Mediterranean, Asian, Middle Eastern influences, and it is vegetarian and vegan friendly.  Our menu has all the classic  dishes (and some unusual ones) , and each is prepared with Henri's unique touch and twist by our three talented chefs.
TAKE AWAY some of our menu items are prepared and packaged specially for take aways.  See our take away menu
CORPORATE CATERING ask about our separate catering menu for corporate functions.
DRINKS Cafe is licensed and our specials always include an array of cocktails and smoothies and fresh juices.
FACILITIES Cafe has wheelchair access, disabled toilet, high chairs, baby change table.  It is also equipped to cater for business meetings.
RESERVATIONS
If you are a group of 6 or more people, you are welcome to contact us and make a reservation.
FUNCTIONS

LITTLE HENRI FUNCTIONS.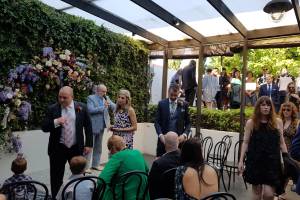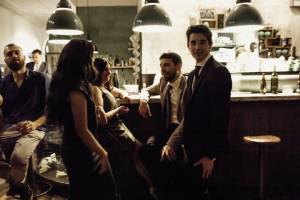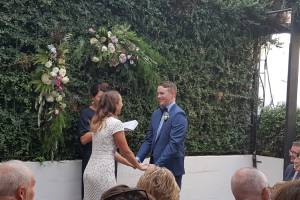 Little Henri's open and flowing spaces can accommodate a myriad of functions ranging from formal sit down dinners to casual contemporary standing affairs.  Whether your function is for a wedding, an anniversary, a milestone birthday, or a unique corporate event to impress your client and/or reward your staff, Little Henri has the setting, the expertise and the passion to make your experience one to remember and feel proud about.
The venue can accommodate up to 70 people for a formal sit down affair, and up to 150 people for a stand up affair.  Functions can be held in the main interior dining room, the covered courtyard, and/or the upper open courtyard.  Utilising all areas is an ideal and magical option – starting your celebration with canapés and champagne in the courtyard followed by a selection of entrées, mains, and desserts in the dining ending the night with supper dishes around the bar.
We have food and drinks packages from which to choose.  We also specialise in putting together individual packages tailored to your specific needs.